COTAggregatedIndexPositionDisaggregated
The installation of the Technical Analysis Package is required in order to access this indicator.
This indicator also works in the same way as the COTAggregatedIndexPositionLegacy; for interpretation and more detailed information, please read more under
COTAggregatedIndexPositionLegacy
. The difference here, in turn, consists in the usage of the detailed disaggregated data for calculating the indicator.
For the COTAggregatedIndexPositionDisaggregated, the following parameters are available:
DowJones:

select [True] if the positions of the DowJones should be added to the overall result.

Nasdaq100:

select [True] if the positions of the Nasdaq100 should be added to the overall result.

Russell2000:

select [True] if the positions of the Russell2000 should be added to the overall result.

SP500:

select [True] if the positions of the SP500 should be added to the overall result.

Here you can only select the categories of the Financials, since this indicator addresses 4 financial markets. However, you can load the indicator in Financials AND Commodities.

Select [True] for the categories for which the positions for the selected markets should be added up and displayed.

LongPosition:

select [True] to display the long positions of the desired market participants

ShortPosition:

select [True] to display the short positions of the desired market participants

NetPosition:

select [True] to display the net positions of the desired market participants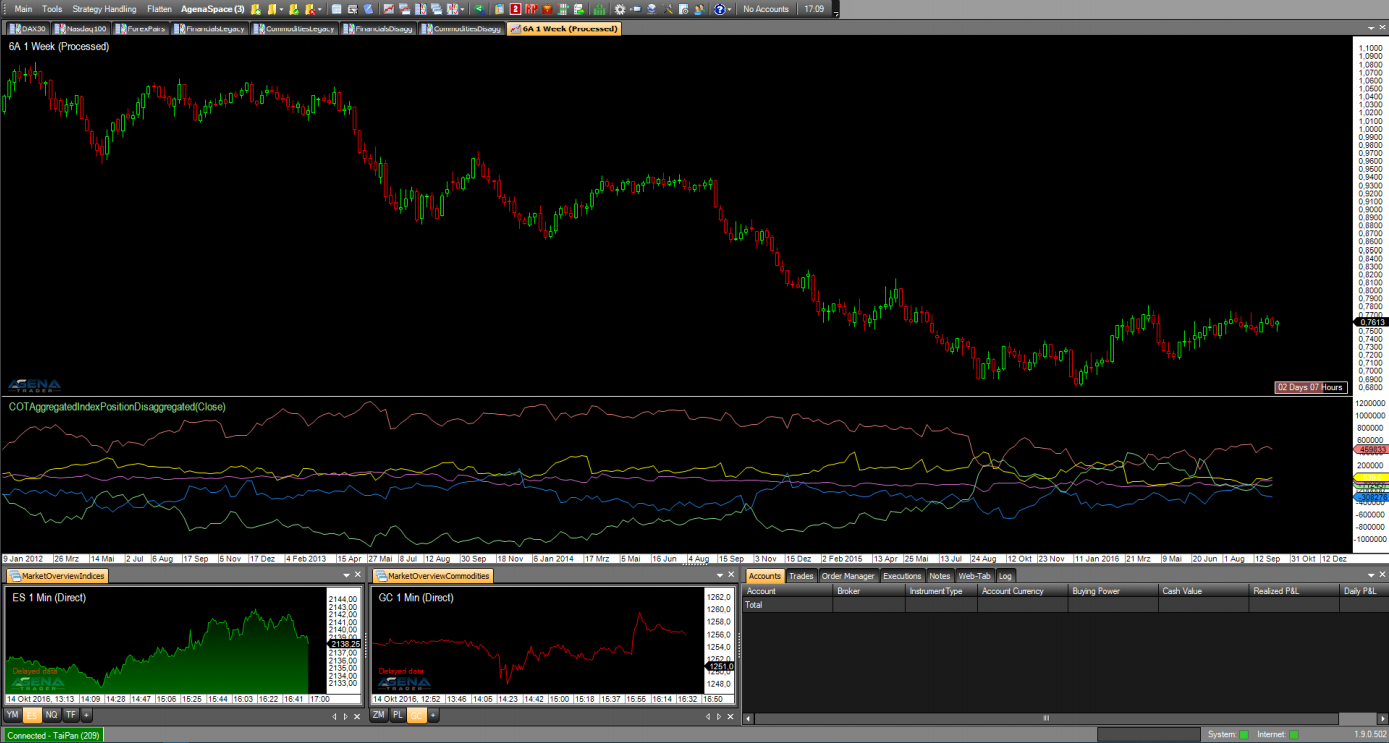 COTAggregatedIndexPositionDisaggregated